The official advocacy organization for pharmacist women in the United States
What is Pharmacist Moms Group?
In 2017, Pharmacist Moms Group has grown to a community of over 45,000+ women pharmacists committed to advancing the profession of pharmacy, advocate for women in pharmacy, and ameliorate working conditions of pharmacist moms. With women from all areas of pharmacy sharing the common goals of helping each other and promoting diversity and inclusion in the workplace, Pharmacist Moms Group strives to improve the industry one pharmacy and one woman at a time.. With this ever-growing community, we continue to welcome more women to our exclusive group every day and provide valuable advice that every pharmacist mom can apply to their professional and personal daily lives.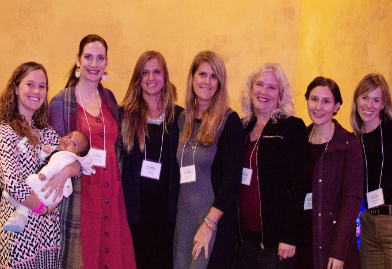 Pharmacist Moms Social Networking Groups
About the Founder Dr. Suzanne Soliman
Dr. Suzanne Soliman earned her PharmD from the University of Illinois at Chicago College of Pharmacy (UIC-COP) in 2004. She completed a residency in primary care with an emphasis on education at Midwestern University Chicago College of Pharmacy and a teaching fellowship at UIC College of Medicine. She is a board certified medical affairs specialist (BCMAS). Suzy worked as a clinical pharmacist, a medical science liaison (MSL) and national field team educator prior to becoming an Assistant Dean of Academic Affairs at UIC-COP. She most recently was an Associate Dean at Touro College of Pharmacy New York and an independent pharmacy owner. Currently, she is the Chief Academic Officer for the Accreditation Council for Medical Affairs (ACMA).

Suzy has over 100 publications and presents nationally on pharmacy, parenting and women issues. She is a Rufus A. Lyman award recipient which is granted for the best manuscript published in the American Journal of Pharmacy Education and in 2019, she was a recipient for the Next Generation Pharmacist Civic Leader Award.