Hope for the Best...Plan for the Worst
You may have already put some plans in place, but have you thought through all the potential "what ifs" and identified possible approaches for handling? Our partners at First Financial Bank put together some ideas on planning and some resources for creating those plans.
By: First Financial Bank
The last couple of years have taught us all one thing: hope for the best, but plan for the worst. As an independent pharmacy and essential community healthcare resource, you need to be ready to address whatever comes your way.
You may have already put some plans in place, but have you thought through all the potential "what ifs" and identified possible approaches for handling? Here are some ideas on planning and some resources for creating those plans.
Business continuity vs disaster recovery
So what is the difference? Business continuity is all about being able to do business relatively uninterrupted if something happens. This includes relocating short or long-term to an alternate physical location and/or working remotely. Disaster recovery is a plan for restoring your data and systems quickly after something terrible occurs.
According to UCF, it's important to have a plan that includes both. Whether an interruption is as short as a day for a regional internet outage, or something with longer term implications – such as damage or collapse of your physical location due to a tornado or a flood – you need to be able to access and manage your customer records, even while you work remotely from your backup location. There are many free templates available to help you get started putting together your disaster recovery plan. Check out this one for small businesses but if you are looking to implement or update your data back-up and recovery plans, be sure your tech provider is handling appropriately for HIPAA compliance.
Planning for the essentials
Before you start writing your plan, it is good to take stock of where you stand. What have you done so far and what still needs to happen? This includes planning for a minor emergency or a major challenge. The NCPA has put together a disaster preparedness checklist that may help you start to pull together your thoughts and needs. Alabama's Department of Public Health has also put together a checklist for emergency preparedness that you may find helpful.
Though it is important to have plans for "whatever" comes your way, some approaches may be more important for you depending on your geography and the types of issues you may face. Upper Michigan and Southern Louisiana have many issues in common, but also different weather patterns and potentials for extremes. Not sure what natural disasters you should plan for? Check out FEMA's National Risk Index for Natural Hazards to help inform your plans.
People are important to the process
You may be emotionally and physically ready for what comes next, but is your team? You'll need to help them to understand what to expect and what their roles will be "just in case". Ready.gov provides guidance and exercises for you to use in coaching your team, but you'll need to adjust to address the unique challenges of your people and pharmacy. For example, it wouldn't be unusual to have customers in the pharmacy with limited mobility, hearing or vision, so be sure and include evacuation instructions for those with special needs into the plan for your team's preparedness training.
When preparing your team for a disaster, they will want to know how it will affect them:
What if I can't get to the back-up location because of the weather?
How do I get paid?
Will I get paid if we are closed because of the weather or natural disaster?
Work with your trusted advisors for guidance on what the labor laws require. You also want to plan ahead to do what you can do to be both compliant and a good manager.
Communicate with your community
Make it easy for your customers and community to know what is happening with your business. If you are warned of a potential disaster (for example, a few days in advance of a hurricane), you'll not only be busy with customers stocking up on their essential medications, but they'll want to know what happens "if". You and your team should be ready to answer questions and supply information via your website, social media and phone. Have a newsletter list? Send them a note in advance and help calm fears with answers to classic questions you expect. Regardless, have a communications approach as part of your overall preparedness plan.
Much like insurance …
You buy insurance for your assets and hope you never have to use it. Same with your plans for handling disasters: build and hope you never have to use them. And much like insurance, you need to revisit these plans on a regularly scheduled basis to keep them up-to-date and relevant as your business evolves and new information/resources become available to you for handling potentially catastrophic events.
---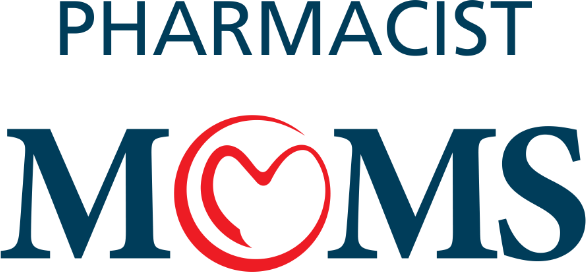 © 2021 MJH Life Sciences™ and Pharmacy Times®. All rights reserved.
Privacy Policy