Find Your Skinny Black Microphone: Advocacy As Pharmacists and Moms
My experience in Springfield made me think of how much advocacy we do DAILY as moms – for our families and ourselves. Phone calls to schools, networking on the playground, and negotiating who gets Mom's laptop first are just a few examples.
On 3/6/19 my colleague and fellow pharmacist mom, Kathy Vest, PharmD, CDE, BCACP, and I met in a parking garage at 5:30am. With bellies full of coffee, pączkis, and butterflies, we drove 2.5 hours to Springfield, IL. We were invited by the Illinois Pharmacists Association (IPhA)* to attend a committee hearing for HB 1442 (contraceptive prescribing bill) as 'clinical experts.' Yes, surreal! When you get this type of call, how could you say no? So I confirmed that my husband could take the kids to school, put on a blazer, and pushed my imposter syndrome aside.
In the 17 years I've lived in Illinois, I had never gone to Springfield. The day before, the nurse practitioner I work with said, "Good luck down there. It's a one-horse kind of town." I had never been to a committee hearing or even seen one on TV. The building is beautiful – if you are fan of architecture, Abraham Lincoln paintings, and marble columns for days, then check this place out. The committee hearing was in a small room with rows of chairs for the public, a small table with three seats for the presenters and 5 rows of tables with comfy chairs for the representatives. Each seat had a skinny black microphone on the table, with a push button to activate a green light alerting you, "It's go time." With ~30 lawyers and ~30 bystanders watching us, waiting for us to speak, my mind shuffled between 'You know this stuff, it's no sweat!' and 'How did I get here?'
I knew HB 1442 pretty well, as I participated in a couple of conference calls with the sponsor a year earlier. Since it was first introduced three years ago, Representative Michelle Mussman (with the help of IPhA) has been trying to get this bill passed. That morning she said to us, "It's just been passed in the 10th state. We could have been 3rd." Kathy and I been learning and conducting research on pharmacist prescribed contraception for the past few years. We know the pros and cons. We know some pharmacists are excited and some pharmacists are apprehensive. We knew clinical questions would come our way. We suspected the lack of an age limit in the bill would spark some debate. What we didn't expect was for a woman's age to the deal-breaker for so many voting representatives. Together with Rep. Mussman, the OBGYN physician to her left, and our IPhA representative, we explained that women of all ages are currently obtaining contraception – from their physician or online. If this bill is passed, a patient wouldn't have to wait for a doctor's appointment or a package to come in the mail. Rep. Mussman explained the potential negative medical and socioeconomic outcomes of an unplanned teen pregnancy. I'm happy to report that not one lawyer questioned a pharmacist's ability to provide this service. At one point, a representative asked me, "So you are willing to take responsibility if you dispense the wrong/inappropriate medication?" And I said, "Yes, just like I take that responsibility on a daily basis."
The bill passed this committee hearing and is now on its way to the House floor! I felt like I did my duty – as a pharmacist and as a woman. I felt empowered that our voices matter. I felt American. I left thinking, why did it take me 17 years to drive to Springfield? I reached out to Laura Licari, PharmD, current president of IPhA, for her insight on this topic. She reassured me that advocacy at the state level was not always at the front of her mind (phew, I'm normal). She started her journey with IPhA when her mentor asked her to serve on the Board of Directors, which she wouldn't have considered if not for that push (women helping women=love!). When I asked her what sparks advocacy, she told me, "When you realize that the Pharmacy Practice Act dictates your scope of practice, you also realize that every pharmacist has the power within them to advocate for change to that scope of practice through the legislative process." When I ask her about a pharmacist's limited time for advocacy, she admits its hard to keep up (I'm beginning to think Laura really gets me). She informed me that both IPhA and ICHP are monitoring over 6,000 proposed bills. She said, "If you feel like you don't have the time or the expertise, make an investment with your membership. In doing so, your organization can sift through all those bills and alert you to the ones that are most relevant to your practice and profession; also you can build a diverse network of pharmacy professionals. Over time, just like me, you'll learn about the legislative process and how you can affect change. Until then, your contribution helps both IL state associations attend meetings with legislators, organize Pharmacy Legislative Day, and monitor that long list of bills that can potentially help or harm our profession."
My experience in Springfield made me think of how much advocacy we do DAILY as moms – for our families and ourselves. Phone calls to schools, networking on the playground, and negotiating who gets Mom's laptop first are just a few examples. There have been times when I didn't press the button on the skinny black microphone at home. There have been times when I CHOSE not to advocate for myself. Nervous to speak up, unsure how much it would help in the long run, and confused by the newness of motherhood – there have been silent times. Thankfully it didn't take me 17 years to realize that in order to have MY needs and desires met, I needed to speak into the mic. I've hustled to obtain childcare when I need to exercise – even at 4:45am! I've explained to my kids how important my career is to my overall health – and their wellbeing. I've asked for alone time and tried not to let the guilt pull me back into the driveway.
I asked my colleague and friend, Kathy, who was with me in Springfield, if she thinks there are parallels between MOM and PHARM advocacy. She said, "A few things I've learned about being a Mom are that 1) I wear a lot of hats as a Mom and that can be challenging (house manager, school volunteer, basketball coach, etc), 2) there is no rule book for how to be a great Mom, 3) being a Mom often comes with feelings of vulnerability, and most important, 4) I am not alone in feeling like this! Being a mom has shown me the importance of community and supporting each other since it can be one of the hardest, yet most wonderful aspects of our lives. Involvement with pharmacy organizations has been a great way to communicate my ideas, perspectives and experiences, as well as learn from those of other pharmacists. And recently getting involved with legislative efforts has shown me that we all have the potential to contribute and how critical our voices are to help important causes to move forward!"
Here's the superheroic takeaway: Going to Springfield reminded me that in all aspects of our lives, there is a skinny black microphone with a button ready for you to push it. When the green light is on, well, you already know what to say.
Brooke
Superheroic: A Blog for Moms with a Pharmacy Twist ([email protected])
*Are you a pharmacist practicing in Illinois? The Illinois Pharmacists Association is offering a 10% discount for new members, courtesy of Laura Licari. FYI: she's only the 7th woman IPhA president since 1880! Use code PRES10 at www.ipha.org.
---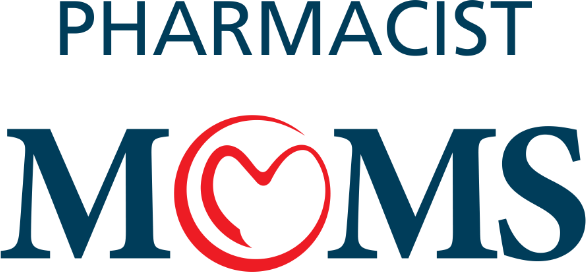 © 2021 MJH Life Sciences™ and Pharmacy Times®. All rights reserved.
Privacy Policy