Leadership "Training:" Out-of-the-Box Ideas from Current Leaders
Not all pharmacists graduate with leadership aspirations. It is, we've since realized, part of the job. We need leadership skills with our teams in stores, clinics, hospitals, associations, and academia.

Author: Brooke Griffin
Not all pharmacists graduate with leadership aspirations. It is, we've since realized, part of the job.
We need leadership skills with our teams in stores, clinics, hospitals, associations, and academia.
We sometimes find ourselves questioning the leadership skills of others, yet note that we haven't had much training ourselves.
After my last promotion, I was hungry for knowledge—leadership knowledge. If a pharmacy association offered a course, certificate program, or class on leadership, I signed up. Some were one-time events, some were semester-long courses, and some lasted 2-plus years. I started to think: is this what every leader in pharmacy does? Are there courses and classes that I'm missing? I started looking outside of pharmacy and tried to soak in more leadership knowledge. Concepts, theories, and flowcharts, oh my!
Most recently I finished a 10-week online leadership course from a local university. I'll offer my Cliff Notes later, but first let's hear from some pharmacists and how they pursued additional leadership training:
Traci Newcomb, a current pharmacy student, is taking advantage of a required leadership course at her college. Her biggest takeaway? "Everyone has different strengths and weaknesses and it's important to know both of them, so that you can be the best leader you can be."
Hearing about Traci's experience made me reflect back to leadership courses I took in pharmacy school (I couldn't remember any and I found that sad).
How about you? Was there a course that you took that didn't make sense then but now seems totally applicable to your current situation?
Traci has been very active on LinkedIn and is taking advantage of leadership opportunities that have come from networking—we can all learn something from this! She is our future and I'm excited to see where her career takes her.
Connect with Traci on LinkedIn! linkedin.com/in/traci-newcomb-07a393198/
Iqbal Atcha, CEO of Atcha International Consulting, has over 20 years of experience in pharmacy; with most of that time spent in a leadership role. He credits his experience with the "Landmark Self-Expression and Leadership Course" as the most transformative training for his career. He told me, "I learned how to identify a purpose, share it with others in a meaningful manner, and gain support from others."
Like Iqbal, I have learned SO much from tapping into leadership courses outside of pharmacy. I think leaders should pursue training in the areas where they need it most—which may not be a pharmacy program at that moment. Pharmacy is such a unique animal so I support learning from our own leaders; but perspectives from another industry can be very eye-opening.
Iqbal and I go way back, and I interviewed him for my podcast. He is a genuine, attentive leader and we all know how special that can be. Check out the podcast here: com/podcast.
Connect with Iqbal! com/in/iqbalatcha/
Christina Fontana, a pharmacist with a passion for helping others, has attended and/or obtained several certifications: Institute for Integrative Medicine, Hypnotherapy Certificate, Tony Robbins events, and a Mastin Kipp retreat. Guess what? She also attended the same Landmark training as Iqbal! She sought all of this training for her own personal growth and to help future clients, adding, "I've learned throughout them all more of who I really am—a facilitator of healing and transformation."
I met Christina about one year ago and none of this surprises me—she is a seeker of personal and professional growth; and she is one of the most transparent leaders I know. She leads from the heart and that's something you understand after one conversation!
Connect with Christina! com/in/dr-christina-fontana-pharmd-chc-cht-56367355/
One of my favorite quotes is, "Leadership development is self-development" by John Agno. It's not only the central theme to any training I've taken, but it's also something that each person featured above has noted.
The burning question is: Have we taken the time to develop ourselves before leading others?
Big thanks to Traci, Iqbal, and Christina for sharing their insights. I definitely have some programs to check out myself!
What programs have YOU taken that you really enjoyed? Comment below!
Until next time,
Brooke Griffin
---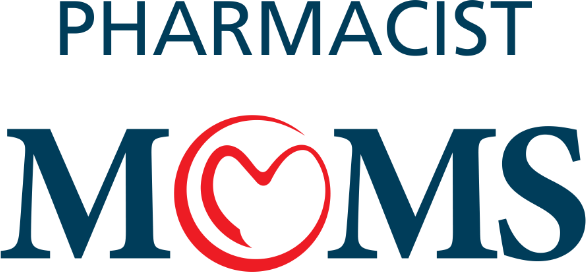 © 2021 MJH Life Sciences™ and Pharmacy Times®. All rights reserved.
Privacy Policy