Owning an Independent is Possible from First Financial Bank
Interested in opening up an independent pharmacy but not sure about financing options? Suzy Soliman, Founder of Pharmacist Moms, sat down with Drew Hegi of First Financial Bank, to discuss Pharmacy Ownership Opportunities.
Interested in opening up an independent pharmacy but not sure about financing options? Suzy Soliman, Founder of Pharmacist Moms, sat down with Drew Hegi of First Financial Bank, to discuss Pharmacy Ownership Opportunities.
SUZY: Hi everybody! Welcome to this week's episode of Live with Pharmacists Moms. I am super excited to have Drew Hegi here. He is from First Financial Bank and he is going to introduce himself to you guys.
I was really interested to have someone come on and talk about independent pharmacy and talk a little bit more about different career paths that pharmacists can take, different opportunities that are out there. I think it is really timely. So let's welcome Drew to our show.
DREW: Thanks Suzy, good be here. Glad to be part of the show.
SUZY: Thank you. Why don't you introduce yourself to everyone and give them a little bit of your background?
DREW: Sure. So Drew Hegi, as you said, I am a loan officer for First Financial Bank which is a small community bank that is based in Arkansas. I live in Jackson, MS, and I am a loan officer in the pharmacy division so that means I work exclusively on pharmacy loans and help independent community pharmacists obtain financing for their businesses and have been doing this for the past 8 years so it's been a good run.
SUZY: That's nice. So it is interesting that you are not a lender but also a pharmacy owner, right?
DREW: Yeah that's true. I am more of a silent partner in the businesses that I own, but I have had a specialty pharmacy for the past seven years and recently I started a retail pharmacy this past April that's coming up on a year. So I have those two businesses with business partners, and they have been going well. It has been extremely helpful in my day to day working with pharmacists. It provides that perspective and I may see things differently dealing with some of the opportunities and challenges. So yes… definitely I'm a pharmacy owner as well.
SUZY: I think that's great because that is a unique opportunity for anyone who is interested essentially in owning a pharmacy, that you have that experience you can serve as a different kind of resource, different kind of lender since you have experience owning a pharmacy.
Now you have family members that are pharmacists too right?
DREW: Yes, my sister-in-law is a pharmacist and my best friend from college, Wade, is a pharmacist. My best friend from college did not want to work for a chain (ie Walgreens or CVS) and had a background in home infusion, and so we started a home infusion specialty pharmacy with my brother and Wade. Wade is a pharmacy manager there and my sister-in-law works at the store as well. The three of us are business partners and we expanded from there. So pharmacy had been a part of my life.
SUZY: That is great. I believe this is really helpful especially for people who might have questions about pharmacy ownership and partners, etc.. Can you show how someone who is maybe interested in opening up their own pharmacy how they can start? I can start with my own path. In 2015, I was looking to open up an independent. I had to move out to the east coast from the midwest, and I was looking to do something different. I knew I needed a small business administration (SBA) loan and did apply and eventually got one to help open my pharmacy. For me, affordability was the biggest obstacle. How am I going to do this, and how would one get started with this, you know especially if they didn't even realize financing was an option.
DREW: It is a unique industry. Pharmacy has some complexities that make it more challenging to obtain financing for various reasons. Small business administration loans are a great fit for pharmacy because of leasing your space which is the most typical. You also have drug inventory, shelves, and computers, but from a tangible standpoint, there's really not a lot within a pharmacy that is very valuable from a bank perspective. Most of your value is from your customer, your patients, your goodwill which I believe is tangible.
So SBA offers banks sort of a collateral supplement guarantee, a large portion of the loan, and it makes the loans more doable for banks because there's not that collateral shortfall. First Financial Bank is a preferred SBA lender which means we do have a long history of doing SBA Loans in a variety of different industries and we take that experience and couple it with our pharmacy division. We built a team that understands a little bit of pharmacy. So we feel like we bring sort of a strong approach to help independent pharmacies to get started.
We have SBA expertise which a lot of banks don't. Also, we have a vision that focuses on community pharmacy. I have ownership experience so I can always help and coach people in the way that I've seen it done personally or through other customers. So that's where I'll start if you are thinking about getting into pharmacy ownership. I will find a bank that understands what you are aiming to do and use as many resources as I can to gain knowledge so you take the right steps to get started. Obviously, it is just financing can be hard to obtain so find a bank that is willing to with you as key we can start the process from here but that's sort of what makes unique from a lenkes.
SUZY: Can you tell our listeners what an SBA (small business association) loan is and how that can be different from any other loan that can be taken?
DREW: So it looks similar. It is a 10-year term and typical repayment. There is no prepayment penalty. It has a very reasonable interest rate. It is backed by the Federal government. It is a program that the government puts out there to help small businesses. Essentially, you are doing exactly what that program is intended for when you get an SBA Loan to start businesses help your local economy.
It is more difficult to get a conventional loan locally because of the lack of collateral with independent pharmacy so if you can get locally great. If not, I would move into a preferred SBA lender that has pharmacy experience such as First Financial Bank Blogphoto3.4.20great partner it is a great fit all the way around for pharmacies.
SUZY: I think that having a bank that focuses on pharmacy is so important because you guys understand pharmacy, so when you open up a pharmacy especially from scratch it is critical to work with someone who understands pharmacy. Can we discuss the difference between opening a pharmacy from scratch and purchasing one that already exists?
DREW: That is a big question that we often receive. "Is it better to start a pharmacy from scratch like you mentioned or is it better to buy an existing one"? The answer to that question is that it depends, every market is different, every situation is different.
I have experienced starting two stores personally, and we also helped a ton of those other pharmacists start their own pharmacy and end up very successful. Of course, the riskiest thing that we can loan money to is a start up. It is just because you are starting at zero prescriptions from day one. You hope to build and gain momentum and you hope it rams up but you don't know that and so you can mitigate your risk by purchasing an exciting store that has a good cash flow that's doing 200-300 prescriptions a day and you know what you are getting at this point.
If you can find a store to buy, even if it is going to cost you more money, you're still gonna pay it off in 10 years. You know you are buying a business that is going to cover the loan payment for you. It is not like we are asking you if you are borrowing a million dollars that you have to pay it back personally it's all about the business. An average start up loan is around four hundred and fifty thousand dollars usually with the pharmacist owner brings in about fifty thousand dollars of cash and put that into themselves so you have around half a million to work with.
Your average acquisition deal, if you are buying an existing store, approximately a million and half to two million and can go all the way up to 5 million which is the SBA cap. There are some stores out there that do have enough value and are worth 4-5 million, and we are fine with that but it depends. It is important to get your valuation correct, but I think both can be successful.
If you have the opportunity to buy an existing store that may be safer you are not gonna put your family at as much of a risk as if you are doing a startup; however, I have seen plenty of start ups do really really well.
SUZY: Exactly, I think it depends on the area too, your location. So I started one from scratch and it was definitely nerve-wrecking. Day one you open and you are like "wait we only filled four prescriptions today" but you know you eventually it does build up and I think you made a great point when the owner comes to the table with fifty thousand dollars so you really get the rest financed.
I think a lot of pharmacists I know, even myself, I was not aware of the financing option which helps to open the door for many of us. I thought I would have to come with all this cash on my own or borrow from family or friends because I didn't think a bank would back up a new pharmacy.
DREW: There are some opportunities right now going on in a lot of different markets toward starting a pharmacy and they can really be a home run with the way (chain) stores are buying independents. Oftentimes that may open up opportunities for independents to open back up and capture some of those customers who prefer independents. A lot of stores started back up to filling that void for any independents who were purchased. You want to have that strong business plan. You have to have done your homework as why would people enter your store if you're gonna start one because you're gonna do that 4 prescriptions the first day and how you gonna look up in 12 months and be doing 104 prescriptions is key.
SUZY: Exactly, when you can get to that magic number 100, it is critical!
So tell us a little bit about the structure of your bank? Where are you guys located ? Do you have to be located in your state to get the loan to work with you guys tell us more about your bank?
DREW: We are a community bank so it is nice that you are dealing with a loan officer without a lot of layers in terms of a relationship manager and others. We are structured that a loan officer sticks with the pharmacists, the buyers, the borrower from start to finish even when the loan closes. It is easy with just one phone number, one email that you need to sort of manage your relationship with your lending institution.
Our pharmacy division has 4 people. We have a director, wholesaler, and two loan officers.
SUZY: So anyone can live anywhere and work with you?
DREW: Yes, it doesn't matter where you live. The world is small today because of technology. We can collect all the information we need over email and do it this way. We do a site visit to make sure the store looks good. We want to lay eyes on where your location is and for the most part you call me and we get the process started. We are a nation wide SBA pharmacy lender.
SUZY: That's great. How can someone contact you if they are interested in learning more?
DREW: Our website is FFB1.com or just call me or email us. We are quick to follow up and we can tell you if it is a good fit as far as working with us and what you want to accomplish or if there is a better option. We are in this industry so we love to work with everybody. We understand that we may not be the perfect fit for everybody so we will give you what might be the best fit if it is not us.
SUZY: This is great information. I think it is valuable for all the pharmacists who are looking for something different, trying to do something on their own, or trying to buy a pharmacy. For example, they might be working in a pharmacy and thinking about actually buying the pharmacy as well.
I would like to ask you an additional question, probably a little more personal. What is your favorite thing about ownership?
DREW: Since we started the retail end, it is definitely the community impact. We started with a closed door (home infusion) which is a great business and very interesting. It is a great service to give to patients when they are out of the hospital and allow them to get their medications in the comfort of their own home and it is a better alternative than being in a hospital. The retail has definitely been community involvement. It is how people just stop in to say thank you for starting that retail pharmacy because some chains do not provide the same service or experience. They appreciate the service and the friendliness that the staff provides. That's been rewarding.
Also it is just the fact that you have control of your own destiny is something great. When you work for a lot of chain environments and there is wage depreciation, this is easier to control. Of course, you can hear how pharmacists are getting paid now $40 per hour you sort of just take all that and push it out and say no we are going to own our own store and can do things differently. We can take care of patients the right way and it just feels like the way pharmacy should be done.
SUZY: Yes, you want to do it the way you want it done and you do not have someone telling you how to run it which no one tells you what to do and what not to do.
DREW: I think there are different challenges that you might not have seen 4 or 5 years ago, but I feel like there is still some good in the horizon as well. So I still strongly believe in independent pharmacy and the advantages it can provide for both your family and your career,
SUZY: I 100% agree with everything you said today. Thank you so much for doing this episode with us. We would love to have you back again. I'm sure we're going to have questions from the group so I will send you any questions we receive.
DREW: I am looking forward to answering all of the questions. We enjoy helping people. We are happy to provide any follow up.
SUZY: Perfect thank you Drew.
DREW: Thanks Suzy.
First Financial Bank is one of the nation's leading small business lenders, originating over $250M in pharmacy loans over the last few years. Their lending team has over 80 years of pharmacy experience and includes pharmacists and current/former pharmacy owners. They have the industry-specific expertise and knowledge to help you finance your pharmacy.
As a preferred Small Business Administration (SBA) lender, they offer financing solutions to help practicing pharmacists meet a wide range of business needs:
Acquisition & Real Estate
Equipment financing
Expansion & remodeling
Business refinancing
Start-up loans
Contact them today at www.ffb1.com or find them on social @PharmacyLender.
Member FDIC. Equal Housing Lender.
---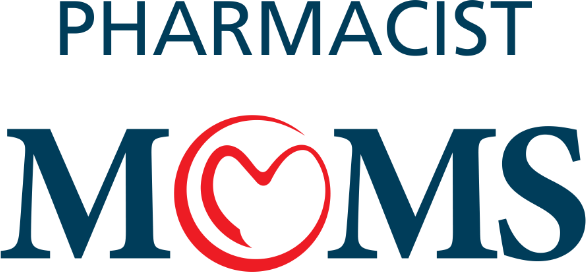 © 2021 MJH Life Sciences™ and Pharmacy Times®. All rights reserved.
Privacy Policy