Are You a Pharmacist and a Mom?
The Pharmacist Moms Group is not just a group but rather a movement and a full support system.
Pharmacy has been touted as one of the best careers for women.1 In 2016, of the over 14,000 PharmD degrees awarded, approximately 61% were to women. Currently, more women practice in pharmacy than men, and it is expected that the number of women practicing will continue to rise.2
Many of these women are mothers. They are young mothers with newborns, expecting moms with children at home and in their bellies, mothers with grown children and some are mothers of mothers (i.e. grandmothers). They are mothers with one child, multiple children, adopted children, children conceived naturally, and children conceived from fertility treatments. One thing that all of these women have in common is they are all mothers who are pharmacists.
At around 11:00 p.m. one evening in spring 2017, my husband and children were fast asleep, but I laid awake in bed feeling terribly guilty because I worked past 6:30 p.m. and missed my son's baseball game. The guilt would not subside, and I could not sleep. I began to think how I must not be the only pharmacist mom who has felt this way. There must be others who have worked late and missed an event for their child(ren). I wondered how did they cope? So I did what any other mom in 2017 does when they can't sleep…I began to scroll Facebook.
I was a member of multiple mom groups for my town and area, but I decided I wanted to find and consult with other moms who had similar careers to me. I went out on a limb and decided to start a Facebook group called the Pharmacist Moms Group. I invited ~50 of my Facebook friends who were also pharmacist moms, and I let them know about my guilt. Within minutes, I had replies and began to feel much better. Then the group just began to grow organically. The pharmacist moms continued to invite their pharmacist mom friends and each day more pharmacist moms were invited to the group by their friends. Within 6 months the group reached more than 2000 very active members.
As a pharmacist, I often felt that I was operating in silo, but these moms have made me realize I am not. We discuss issues related to child rearing, new cooking/baking recipes, different careers paths within pharmacy, job opportunities, losing a spouse, being a single mom, going thru cancer treatments, the pharmacy bubble, job opportunities, networking and much more. We have even had some academic pharmacists conduct a research survey on the group. Some pharmacists have posted questions about medication dosing, resources and about preparation for job interviews. Others discussed board certification examinations or basic child rearing.
The Pharmacist Moms Group is not just a group but rather a movement and a full support system. We are currently trying to establish a National Women's Pharmacist Day and hope to finalize a date in the near future. If you are a mom and a pharmacist, I encourage you to join by checking out the link here: https://www.facebook.com/groups/1969320613289037/. The group needs you! Female pharmacists are the future of this profession and so are pharmacist moms! We cannot do this alone.
References
1. http://fortune.com/2013/03/11/5-professions-ruled-by-women/
2. http://www.aacp.org/about/Pages/Vitalstats.aspx
---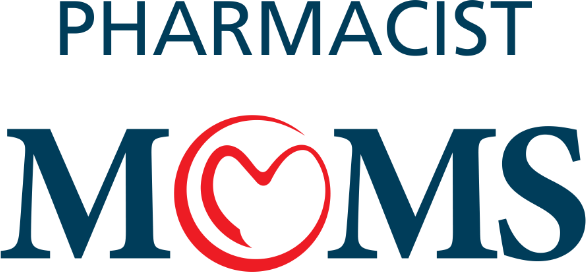 © 2021 MJH Life Sciences™ and Pharmacy Times®. All rights reserved.
Privacy Policy