New Survey Finds Pharmacists Eager For More Brain Health Supplement Information
By Suzanne Soliman, PharmD, BCMAS
Sponsored Post
WHY BRAIN HEALTH?
Over the past year, the role of pharmacists has come into the forefront as many are turning to them for key public health functions and self-care recommendations, including cognitive support. In fact, 8 out of 10 U.S. adults are interested in cognitive benefits.1 With brain health top of mind, especially at this particular moment in time – and with so many products on the market – many are looking to their local pharmacists for help.
In the summer of 2021, two thousand pharmacists were randomly selected from the Pharmacist Moms Group on Facebook and surveyed on their awareness and knowledge of brain health supplements. Five-hundred twenty-four pharmacists responded to the survey (26.2%), of which the majority were either employed by a chain (38%) or independent pharmacy (16%).Nearly 2/3 of respondents were in support of using brain health supplements, yet remarkably, only 6% of respondents said they were up-to-date with their knowledge on brain health supplements, and 99% asked for more clinical information, including a continuing education program, in this area. Given data published by the Global Counsel on Brain Health that reveals 75% of adults in the U.S. use dietary supplements, these survey findings suggest a need for improvement in pharmacists' education related to brain health supplements.
NEURAL PLASTICITY & THE BRAIN
Prioritizing brain health is important for everyone, and the pharmacist can truly make a difference for patients in this area. The brain has the ability to form new connections between neurons, which is known as neuroplasticity. This allows the brain to continue to change and evolve throughout the course of one's life.2 In other words, you're not stuck with the brain you were born with.
There are multiple non-pharmacological ways to improve brain health including sleep, a healthy diet, physical exercise, an active social life and brain exercises. Data also shows that stress can impact areas of the brain associated with the regulation of emotions and memories.3 That's why, regardless of age, it is important to care of the brain during stressful times, too.
In addition, certain supplements have scientific data to support their use and can be incorporated into a daily brain health routine. Always look for brain health supplements with science-backed ingredients.
Given my desire to recommend a supplement with science behind it, I often suggest Neuriva for those interested in supporting cognitive health. While many people are concerned about cognitive health later in life, I learned that it is never too early to start supporting the brain. So, many times I also recommend Neuriva for younger patients, such as young professionals or parents.
Additionally, as a pharmacist, it is important to me to know "who" is behind the supplement. Neuriva is manufactured by Reckitt, a consumer health, hygiene and nutrition company, that takes the safety of its ingredients and products seriously. All Neuriva products are manufactured within the strict FDA guidelines and cGMP (Current Good Manufacturing Process), and all products are tested for purity and freshness. The company also consults with various brain health experts, including registered dietitians, neuroscientists, medical doctors and pharmacists, like me, to help advance brain health education and research. Reckitt manufactures, markets and/or distributes products across 25 brands in the United States, including Airborne, Mucinex, K-Y, Move Free, Enfamil, Delsym and Lysol.
HOW CAN YOU SUPPORT BRAIN HEALTH WITH NEURIVA?
Neuriva is a brain health supplement that is rooted in both nature and science. It comes in two formulations, Original and Plus, and contains two clinically-tested, naturally-sourced ingredients that support key indicators of brain health: focus, memory, learning, concentration, accuracy and reasoning.* Neuriva is also decaffeinated, GMO-free and gluten-free. The ingredients are: 1) Neurofactor® and 2) Phosphatidylserine (plant-sourced Sharp PS®). Neurofactor® is made from the nutrient-rich fruit of the coffee cherry and has been clinically tested to increase brain derived neurotrophic factor (BDNF), a neuroprotein that is known to manage neuron growth and survival.4 BDNF influences the existing brain cells health, the growth of new neurons and synapses, neuronal plasticity and overall cognitive function including memory and learning. PS is a major phospholipid in the brain and helps support nerve cells in the brain and communication between them.
CLINICAL DATA
In 2019, a published study suggested that Neurofactor® is associated with improvements in reaction times, thus improving the speed of cognitive performance. The reductions in reaction time (p=0.04) were statistically significant and suggested that during periods of cognitive challenge, coffee cherry extract may improve processing speed, support reduced mental fatigue, attention, focus and/or alertness. 5,6,7
Additionally, Sharp PS® is known to help support memory and learning. One clinical study that randomized 120 people into two groups, one receiving 250 ml milk and the other 250 ml milk with 100 mg PS/day for 40 days, reported that PS led to statistically significant (p<0.05) improvement in cognitive performance, directed memory associative learning and recognition.8
BRAIN EXERCISES WITH NEURIVA
The brain is the most complex organ in the body, and it requires a holistic approach, including brain exercises. Neuriva provides the "Neuriva Brain Gym," which is available for download via the App Store and Google Play. It assists patients by assessing their skills, as well as providing thorough and customized brain training via brain games and puzzles. Premium access to the Neuriva Brain Gym is free with every purchase of the Neuriva supplement.
For more information on brain health and Neuriva, including additional clinical data, please visit this dedicated HCP portal exclusively for healthcare providers: https://www.rbhcprofessional.com.
References:
1. Schaie, K W. Intellectual Development in Adulthood: The Seattle Longitudinal Study, Cambridge University Press, Cambridge, 1996 –reproduced in Hedden, T and Gabrieli, JDE, Insights into the Ageing Mind: a view from cognitive neuroscience, Nature Reviews Neuroscience, 2004, 5:87-96.
2. Voss P, Thomas ME, Cisneros-Franco JM, Villers-Sidani E. Dynamic brains and the changing rules of neuroplasticity: Implications for learning and recovery, Front. Psychol. 8:1657. doi: 10.3389/fpsyg.2017.01657
3. McEwen BS, Gianaros PJ. Central role of the brain in stress and adaptation: links to socioeconomic status, health, and disease. Ann N Y Acad Sci. 2010;1186:190-222. doi:10.1111/j.1749-6632.2009.05331.x
4. Bathina S, Das UN (2015) Brain-derived neurotrophic factor and its clinical implications. Archives of medical science: AMS 11:1164-1178 doi:10.5114/aoms.2015.56342
5. Robinson JL, Hunter JM, Reyes-Izquierdo T, Argumedo R, Brizuela-Bastien J, et al. Cognitive short- and long-term effects of coffee cherry extract in older adults with mild cognitive decline. Neuropsychol Dev Cogn B Aging Neuropsychol Cogn 2019:117 doi: 10.1080/13825585.2019.1702622
6. Reyes-Izquierdo T, Argumedo R, Shu C, Nemzer B, Pietrzkowski Z (2013a) Stimulatory Effect of Whole Coffee Fruit Concentrate Powder on Plasma Levels of Total and Exosomal Brain-Derived Neurotrophic Factor in Healthy Subjects: An Acute Within-Subject Clinical Study Food and Nutrition Sciences. 4:984-990
7. Reyes-Izquierdo T, Nemzer B, Shu C, Huynh L, Argumedo R, Keller R, Pietrzkowski Z (2013b) Modulatory effect of coffee fruit extract on plasma levels of brain-derived neurotrophic factor in healthy subjects. The British Journal of Nutrition. 110:420-425 doi:10.1017/s0007114512005338
8. Yong T, Zhang Q, Mi M, et al. (2011) Research on human memory enhancement by phosphatidylserine fortified milk. Chongqing Medicine 40:3022-3023
*THESE STATEMENTS HAVE NOT BEEN EVALUATED BY THE FOOD AND DRUG ADMINISTRATION.THIS PRODUCT IS NOT INTENDED TO DIAGNOSE, TREAT, CURE, OR PREVENT ANY DISEASE.
❖ Suzanne Soliman, PharmD is compensated by Reckitt, the makers of Neuriva, for her involvement with Neuriva and the Brain Health Network.
Neurofactor® is a registered trademark of VDF FutureCeuticals, Inc.
Sharp PS® is a registered trademark of Frutarom Ltd.
---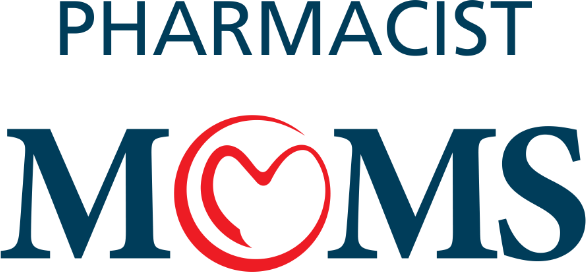 © 2021 MJH Life Sciences™ and Pharmacy Times®. All rights reserved.
Privacy Policy