Get Ready to Start Thinking Differently
Dr. Sonia E. Amin talks about how to navigate through negative thoughts and changing the way you think about yourself
By Dr. Sonia E. Amin
Have you ever had a thought that was not true?
Maybe you didn't realize it at the time. You may have been wrought with emotion and had no idea you were believing a lie. At times, these lies we believe can be about ourselves or of others. Sadly, these false thoughts can lead to emotional struggles that may even be debilitating.
When we find ourselves worried, stressed out, or feeling down, often it's because we are believing a lie. Have you ever had a thought that sounds something like this?
"I'm not worth anything."
"I'm not a good mom."
"I'll never get this right."
"I'm not good enough."
Negative self-talk and the long-term focus on it can deteriorate not only your mental health, but your emotional and physical health as well. The thoughts we dwell on effect how we feel and impact the things we say and do. Knowing we have a choice on what thoughts we allow space for in our mind is the first step to bettering our mental health. Yes, you have the power to choose!
Having negative thoughts is a normal part of life. Dismissing this fact is erroneous. However, choosing to be mindful by taking a regular inventory of our thoughts is an essential practice in our mental well-being. Finding ways to be intentional with our thinking habits is vital in navigating the challenges in life.
In my children's book, Bax and His Bubbles – All About a Kid and His Thoughts,1 cognitive behavioral therapy (CBT) is used to help kids learn a simple strategy of filtering their thoughts. Though the book is aimed toward children, the concept is one that we all can apply.
According to the American Psychological Association, CBT is a form of psychological treatment that has been demonstrated to be effective for a range of problems, including depression, anxiety disorders, alcohol and drug use problems, marital problems, eating disorders, and severe mental illness.2
CBT treatment usually involves strategies to change destructive thinking patterns. Some can include learning to recognize distorted thinking and reevaluating those thoughts in light of reality, gaining an accurate understanding of the behavior and motivations of others, whereas other strategies may include gaining problem-solving skills to cope with challenging circumstances.
In Bax and His Bubbles, readers are encouraged to picture their thoughts as bubbles. Then, the questions below are used as filters to help guide whether it is a thought they should keep or if it's a thought that should be released.
Is this thought TRUE?
Often, we believe lies about ourselves or lies about others. They can be momentary thoughts or perpetual.
Is this thought KIND?
When we have unkind thoughts, we may speak unkindly or do things that are unkind. This is an occurrence that is not solely applicable to children. Imagine how our interactions, responses, and social media posts would be different through this filter!
Is this thought EXCELLENT?
If the thought is excellent, then these are the thoughts we should speak and act on. Just because something is true, doesn't mean it should be spoken.
Using these questions as filters is something I invite you to do yourself. In those moments when you are triggered to lash back at an ungrateful person in your life, in that moment when you want to reply to a rude comment on a post you completely disagree with, when you feel the urge to react to a snarky remark by a family member or coworker, just stop and take a moment to think. Rather than reacting in the moment, choose to be intentional with your thoughts and thereby, your actions.
The questions I have included above may not apply to all thoughts that come up in life, but I believe it's a starting point in being intentional with our mental health. This is just one tool to have in our mental health toolbox.
As pharmacists, we can have a lot thrown at us at different times, not to mention the other roles we may have as spouse, parent, sibling, and friend. Having the right mindset and tackling things with the knowledge that we have a choice in our attitude and thinking habits will prove to be much more productive than ignoring this fact. And just imagine the ripple effect you can have on those around you.
The above is for informational purposes only and not medical advice. Please consult your medical provider/therapist for your particular needs and situation.
References
About the Author
Dr. Sonia Amin is a pharmacist and award-winning author of Bax and His Bubbles - All About a Kid and His Thoughts. She is passionate about encouraging others to live a healthy life and values the importance of nurturing physical, spiritual, and mental health. As a pharmacist, she has a background in Ambulatory Care, Academia and Community Pharmacy. She is a registered Consultant Pharmacist, a certified MTM Pharmacist and lives in Florida with her husband and two sons. You can find out more at www.soniaeamin.com.
---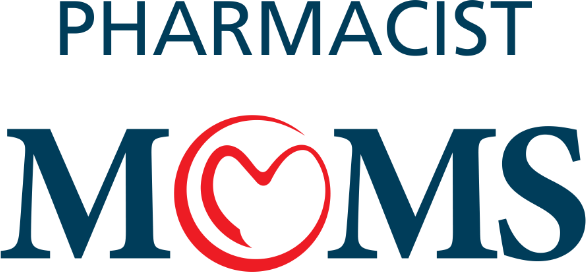 © 2021 MJH Life Sciences™ and Pharmacy Times®. All rights reserved.
Privacy Policy