Giving Your Brain the Gift it Deserves This Holiday Season!
While it may seem impossible to add anything else to your to-list, it is more important than ever this holiday season to prioritize brain health.
The holiday season is in full swing and there is no doubt this year is more stressful than ever. Balancing hectic holiday preparations on top of work and family responsibilities is always a challenge— add navigating safe gatherings and other health-related worries and it is easy to feel totally overwhelmed and nerve-wracked. As busy working moms, we often carry the added stress of managing our work responsibilities, along with coordinating kids' schedules, childcare and housework. While it may seem impossible to add anything else to your to-list, it is more important than ever this holiday season to prioritize brain health.
"During times of stress our brain goes through a series of reactions—some good and some bad—designed to mobilize and protect itself from potential threats. Even among otherwise healthy people, stress can impact areas of the brain associated with the regulation of emotions and memory," said Dr. Nicole Avena, a neuroscientist and mom. "We spend our days reacting and responding to an endless stream of stimulation and during the holidays everything is on overdrive. Fortunately, there are simple steps all of us can take to help our brains function at their best."
Make the most of this holiday season and help your brain recharge and restore with these working mom-approved tips:
Consider Mindfulness
Not everyone may be comfortable with meditation, but the practice of reflecting on your thoughts and feelings can have a real impact on your brain. Meditating can help reduce stress and anxiety and improve mental health, but increasingly more research indicates that meditation can even change the structure of our brains. According to a Harvard Study, eight weeks of Mindfulness-Based Stress Reduction (MBSR) was found to increase cortical thickness in the hippocampus, which governs learning and memory, and in certain areas of the brain that play a role in emotion regulation and self-referential processing.
There were also decreases in brain cell volume in the amygdala, which is responsible for fear, anxiety, and stress – and these changes matched the participants' self-reports of their stress levels, indicating that meditation not only changes the brain, but it changes our subjective perception and feelings as well.[1] Over time and with practice, our more primal responses to stress seem to be replaced with more thoughtful ones. This can be a great way to train your brain to better handle the seemingly endless sources of new stress that get added onto your everyday responsibilities.
Take Time for Yourself
While mental stimulation is part of what keeps our brains firing on all cylinders, it is also just as important to make time for yourself. Carving out time for yourself doesn't haven't to be complicated—consider something as simple as reading a book or solving a crossword puzzle, stepping outside and leaving your phone behind for a mini "digital detox" or turning your notifications off for 30 minutes. Additionally, it is helpful to de-stress with activities you find enjoyable this holiday season! Tackling a new skill and developing new hobbies can be an effective and exciting way to keep your brain sharp, while serving as a distraction from current events. And, this time of year, festive activities like baking cookies, decorating gingerbread houses, or making paper snowflakes can give your brain a boost while spending quality time with your family.
Maximize Your Shuteye
A good night's sleep provides you with the energy you need to tackle the day's stress more easily. But unfortunately, lack of sleep is a major concern for parents. In fact, a study published in the Journal of Sleep shows that not only are parents of babies exhausted, but that poor parental sleep continues into their children's elementary school years.[2] With additional external stressors added to our everyday lives, parental lack of sleep can be even more magnified – it may seem almost impossible to get enough shut eye. When a good night's rest comes at a premium, it is important to make the most of it by following a sleep routine that works for you.
Turn down the temperature or sleep with a fan in the room to cool down.
Ensure your bedroom is as dark as possible during sleep hours.
Wear earplugs when you are not the only one home to block out noises and calls for help when you aren't "on duty" and give yourself the best chance to get the shuteye your brain needs.
Eat Whole Foods & Supplement to Support
The holidays are often filled with time-honored traditions that include some of our favorite, often indulgent, meals and foods. It can be hard to keep from overdoing it, especially when feeling stressed. Some strategic eating decisions, such as reaching for healthy fats, like avocados and nuts, and antioxidant-rich foods like raspberries, blueberries, and broccoli, can support the brain and help you feel your best. 
And even if you are keeping to a healthy diet, certain science-backed supplements can benefit brain health and well-being. Neuriva is a supplement with a combination of two clinically proven ingredients—coffee cherry extract and Phosphatidylserine—that fuels focus, accuracy, memory, literacy, learning and concentration.*
Learn more about Neuriva's ingredients.
With the holiday season upon us and the weight of even more commotion and to-do's on the mind, give yourself permission to try out at least one tip in the next 48 hours. A simple self-care step, can help to reduce stress, support overall wellness and brain health and help you be more present to enjoy this time of year your family. And even though the holidays will look quite different this year, perhaps that shift presents an opportunity to slow down and take a breath. Make this the year you create a new tradition of taking care of YOU!
*These statements have not been evaluated by the Food and Drug Administration. This product is not intended to diagnose, treat, cure, or prevent any disease.
Sources:
[1] Hölzel, B. K., Carmody, J., Vangel, M., Congleton, C., Yerramsetti, S. M., Gard, T., & Lazar, S. W. (2011). Mindfulness practice leads to increases in regional brain gray matter density. Psychiatry research: 191(1), 36–43.
[2] David Richter, Michael D Krämer, Nicole K Y Tang, Hawley E Montgomery-Downs, Sakari Lemola, Long-term effects of pregnancy and childbirth on sleep satisfaction and duration of first-time and experienced mothers and fathers, Sleep, Volume 42, Issue 4, April 2019, zsz015, https://doi.org/10.1093/sleep/zsz015
---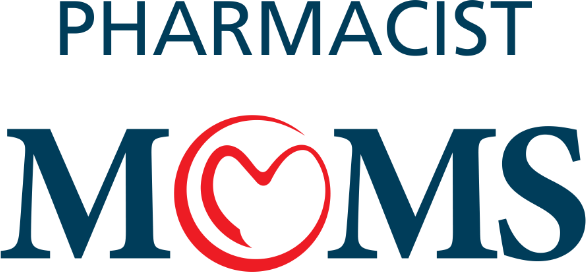 © 2021 MJH Life Sciences™ and Pharmacy Times®. All rights reserved.
Privacy Policy