Keto Diet... What It Is and Benefits
The ketogenic diet is a low carb, moderate protein, and high fat diet which puts the body into a metabolic state known as ketosis.
The ketogenic diet is a low carb, moderate protein, and high fat diet which puts the body into a metabolic state known as ketosis.

When you're body is in a state of ketosis, the liver produces ketones which become the main energy source for the body. The ketogenic diet is also referred to as keto (key-toe) diet, low carb diet, and low carb high fat (LCHF).

So why is it so popular and taking the world by storm?

Because it completely reverses how your body functions (in a good way) along with changing how you view nutrition. It's based around the premise that your body was designed to run more efficiently as a fat burner than a sugar burner.


Fat Burner vs Sugar Burner
When you eat something that is high in carbs (that yummy donut), your body will produce glucose and insulin. Glucose is the easiest molecule for your body to convert and use as energy so that is why it's the preferred energy source for your body. Insulin is produced to process the glucose in your bloodstream by transporting it around your body.

This sounds pretty efficient, right? The problem with this is that when glucose is used as a primary energy source, fats are not needed for energy and therefore are stored. With the MAD (modern American diet) glucose is the main energy source. This initially doesn't seem like a problem until you realize that the body can't store that much glucose. This becomes an issue because the extra glucose gets converted into fat which is then stored.

Because your body uses glucose as its main energy source the glucose that is converted into fat doesn't get used. When your body runs out of glucose it tells your brain you need more so you end up reaching for a quick snack like a candy bar or some chips. You can begin to see how this cycle leads to building up a body that you don't really want.

The alternative is to become a fat burner instead of a sugar burner. When you lower your intake of carbs, the body begins to look for an alternative energy source and your body enters a metabolic state known as ketosis. Ketosis is a natural process and makes perfect sense when you think about the human body.
You've probably heard of the fact that you can go weeks without food but only a couple of days without water. The reason for this is ketosis. Most people have enough fat stored on them to fuel their body for a while. When your body is in a state of ketosis, it produces ketones. Ketones occur from the breakdown of fat in the liver.

You might be thinking why isn't the body constantly breakdown fats in the liver? Well, when your body is producing insulin, the insulin prevents the fat cells from entering the bloodstream so they stay stored in the body. When you lower your carb intake, glucose levels, along with blood sugar levels, drop which in turn lowers insulin levels. This allows the fat cells to release the water they are storing (it's why you first see a drop in water weight) and then the fat cells are able to enter the bloodstream and head to the liver. This is the end goal of the keto diet. You don't enter ketosis by starving your body. You enter ketosis by starving your body of carbohydrates.

When your body is producing optimal ketone levels you begin to notice many health, weight loss, physical and mental performance benefits.

Benefits of a Ketogenic Diet
When people say that the keto diet changed their life they are not exaggerating. I personally have not only released a significant amount of weight but my A1C decreased from 8.6 to 7.0 in 4 months! I have been able to share this information with some of my patients that have also helped to benefit their health. That is what is so exciting to me!

When you decide to switch over to the ketogenic diet, you quickly realize that it is more than just a diet. It's a completely new lifestyle that offers numerous benefits which could include the following:
Weight Loss
Control Blood Sugar
Mental Focus
Increase in Energy
Better Appetite control
Reduces insulin resistance
Acne reduction
In this series of articles we will discuss in detail how these benefits are derived from the Ketogenic diet, what the Ketogenic lifestyle is not and the basics of eating for the Ketogenic lifestyle, how do you start the Ketogenic lifestyle, and the Ketogenic lifestyle and Intermittent fasting.
If you have any questions or comments please feel free to reach out to me.
Angela Orr
207-468-3475
---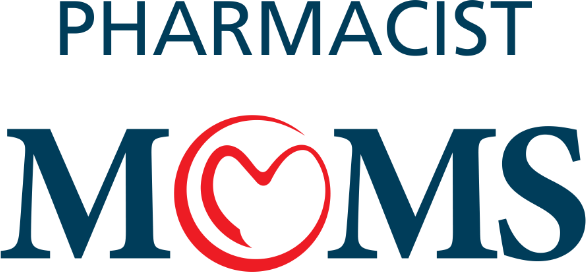 © 2021 MJH Life Sciences™ and Pharmacy Times®. All rights reserved.
Privacy Policy