Pharma Leader, Pharmacist Mom talks about her PharmD career path in medical affairs
What I've found is that careers in pharmacy offer many options, which is what most women want. Whether it's retail, hospital staff, clinical-focused, nuclear, academia, or pharmaceutical industry, the options are abundant.
Monica Arora Sukhatme, PharmD
Pharmacist Moms Interview
April 1, 2020
1. What is your current role? 
Executive Director & Head, MSL Team at Coherus Biosciences
2. Where did you go to school and what was your background/training? 
After completing my pre-pharmacy training at Purdue University with a minor in Organizational Leadership, I attended a 3-year accelerated PharmD program at Massachusetts College of Pharmacy & Health Sciences in Worcester, MA. After practicing as a clinical pharmacist in Chicago for 4 years, I obtained my post-doctorate through the Rutgers Pharmaceutical Fellowship Program where I worked in New Product Market Analytics at Daiichi Sankyo, and taught as an adjunct professor at the pharmacy school at Rutgers University.
3. What are some of the important skills that someone in your role must possess? 
For a role in management & leadership within Medical Affairs, the most important skills include: 1) An understanding of the business, 2) A love for the science, and 3) A desire to communicate both of the above in a dynamic, concise and impactful manner.
4. What are some of the biggest initiative(s) that you are working on? 
One initiative that seems to be a continuous journey is how to evaluate MSLs in a quantitative and measurable way. This is of course easy to do in the sales side of the business, where metrics include sales – but is more of a gray area on the MSL side. Other initiatives include maximizing impactful MSL insight gathering to support cross-functional teams and enhancing effective "soft skills" to effectively communicate the science to healthcare practitioners.
5. What are 3 predictions you have for the pharmaceutical industry in the next 10 years?

1. The MSL role will continue to grow. As information begins to come from a variety of sources, the need for a scientific, fair-balanced exchange from a credible source within the pharmaceutical industry will accelerate

2. There will be greater scrutiny from assorted stakeholders (i.e. regulators, consumer advocacy groups, and payors) of pharmaceutical brand pricing, which will increase competitive pressure. As a result, this will increase market opportunity for high quality, cost-effective biosimilars

3. Currently, the U.S. subsidizes the vast majority of new drug development in the world. Drug development will eventually be increasingly global in nature with both costs and clinical trials
spread internationally
6. What has been one of the bigger setbacks in your career, and what lessons did you learn from that?

One of the bigger setbacks of my career was inaccurately assessing the corporate culture of a company I joined. In my early years, I didn't give much thought to corporate culture – but it's important to know that the leader of the company sets the undertones of the corporate culture. And I dismissed my inner instincts which were telling me that the leader of that company and I were not on the same page. Thankfully, I am no longer at that company, but have learned that there are many types of personalities, which end up determining corporate culture. Make sure you find one that fits you!
7. Tell us about some of the biggest successes in your career and why are you most proud of them?
I've been fortunate to have many inspirational mentors throughout my career. During those times when I wasn't sure which way to go, I have been grateful for my mentors' advice and more importantly, building my confidence by trusting that I'd eventually arrive to the answer myself My most memorable successes involve situations where I was able to bring teams together by taking into consideration viewpoints from all members of the team. Success is much sweeter when applying the perspectives of a multidisciplinary team. Lastly – no matter the company, people are the most valuable resource. And I've also found success through hiring individuals not based on experience (i.e. prior number of years in the role), but rather based on potential (i.e. the motivation and perseverance to do the job). This, too, has yielded positive results for me so far.
8. What is some advice that you would tell your younger self or other pharmacists starting their careers? 
If you aren't where you want to be in your career, I would say never stop exploring. Continue reading about the healthcare changes affecting patients and caregivers across your community, your country, your world. This will undoubtedly help you to find your passion and where you want to make a difference. Spend time talking to people in careers that interest you…but don't take their word as the gospel. Follow your instincts and if you fail, try to fail fast. Move onto the next area that interests you. Sometimes finding what you really love is a just a process of elimination!
9. What does being a woman in pharmacy mean to you? 
What I've found is that careers in pharmacy offer many options, which is what most women want. Whether it's retail, hospital staff, clinical-focused, nuclear, academia, or pharmaceutical industry, the options are abundant. To add to that, most pharmacy careers offer geographical flexibility to move almost anywhere in the world (even when I was a hospital pharmacist, I remember getting an offer to move across the world to practice in Saipan, a U.S. commonwealth where a pharmacist degree from any state is recognized!). But for me, I'm very happy with a career as a leader in field medical affairs – in addition to working with wonderful colleagues on a mission to bring cost-effective biosimilars to patients in a world where costs continue to rise exponentially, I have the pleasure of working from home and having a flexible work schedule – with three kids under the age of 5, this is a gift!
10. What is your favorite quote? 
"Fortune favors the bold" (Apparently, there's also an Italian version of this which my friend uses frequently: "Luck kisses the brave"!)

11. How do you believe becoming a BCMAS can impact one's career?
BCMAS raises the bar of a Medical Affairs employee's skillsets, which include heightened scientific acumen, ability to communicate the science, and last but not least, understanding the greater impact medical affairs has on the overall business. In the recent climate of concerns about off-label promotion, BCMAS certification remains focused on training on the importance of a fair & balanced approach, which will further strengthen the credibility and ethical leadership of medical affairs across the industry.
---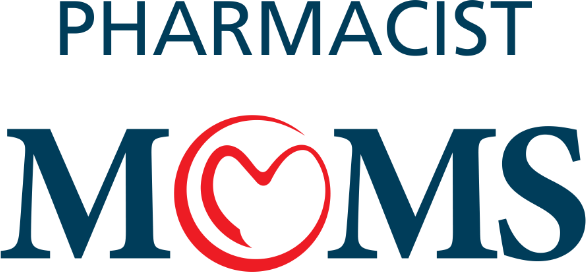 © 2021 MJH Life Sciences™ and Pharmacy Times®. All rights reserved.
Privacy Policy