Stay Safe This Halloween
Here are 10 tips for precautions that need to be taken during this fun holiday that are both evergreen and related to COVID-19.
Halloween kicks off the holiday season this weekend, but in 2021 there are new considerations.
With COVID-19 still present and approximately 33%1 of the population unvaccinated, precautions must be taken, in addition to regular safety precautions.
Here are some tips that pharmacists can share to keep family members and neighbors safe during the holiday:2
1. Traffic safety for children. The No. 1 safety concern on Halloween is preventing children from being struck by a vehicle. Children are more likely to be fatally injured by a car on Halloween, and children ages 4 to 8 have a 10-fold increase in pedestrian fatality risk.3 Adults can reduce the chances of children being injured by a car by taking the following precautions: carry flashlights, glow gear, or glow sticks to increase visibility; use reflective tape on costumes to make children more visible to drivers; walk with children, especially those younger than aged 12 years; wear bright or light colored costumes, especially after dark, to be visible to drivers.
2. Tripping hazards. Many factors on Halloween can increase children's risk of tripping, such as costumes, masks, poorly lit houses and neighborhoods, and walking in the evening hours. Ensure that masks do not obstruct vision, make sure that clothing and costumes fit children properly, use flashlights, and walk with children in well-lit areas.
3. Choking hazards. Small hard foods, such as gum, hard candy, nuts, popcorn, seeds, and taffy, pose a choking risk, especially in children under the aged 5 years. Small toys that are often given out during Halloween, such as marble-size balls and plastic rings and spiders also pose a choking hazard. To prevent choking, inspect food before allowing children to eat it and do not allow very young to eat their treats while crawling, lying down, playing, or walking.4 Do not give children treats while they are in car seats, because it might be difficult to help them in time if they are choking. Additionally, it is best to avoid costumes with buttons or small pieces that could break off easily on infants and toddlers.
4. Food allergies. If a child has food allergies, make sure to carefully read the ingredient list as well as any warnings on packages, such as "processed in a facility that manufactures foods with peanuts." Avoid homemade food items from people who are not known and trusted. Adults handing out candy can provide non-food items for children with allergies, such as stickers or small toys. A great resource for further information on food allergies and how to safely participate in Halloween is the Teal Pumpkin Project.5 It aims to bring food allergy awareness and suggests safer goodies for children with allergies. In general, for anyone who suffers from a potentially life-threatening or severe allergy, it is important to always carry two non-expired, epinephrine pens in case of accidental exposure to an allergen.
5. Strangulation hazards. Just like poor fitting Halloween costumes can become tripping hazards, costumes with dangling or long cords or strings can become strangulation hazards. Dangling ropes, strings, or thin pieces of cloth can also get entangled in car doors, fences, or furniture, posing further risk of injury. Young children should also not be left alone with a plastic bag, as these can lead to unintentional suffocation or strangulation. Use a Halloween bucket instead.
6. Neighborhood safety. When trick or treating, make sure to stick to safe, and well-known neighborhoods. Trick or treat in well-lit areas, and walk with children. Do not allow children to enter do-it-yourself haunted houses or stranger's homes. Consider trick or treating earlier in the day for younger ones, and make sure to cross streets in crosswalks, which can help decrease the risk of being struck by a car.
7. Traffic safety for adults. Do not drink and drive. For those celebrating Halloween with alcohol, plan for transportation. Those hosting events should help guests with transportation and remember COVID-19 precautions. When driving, be extra carefully, and be on the lookout for children.
8. Avoid burns and cuts. Pumpkin carving is wonderful fun but can quickly turn into a visit to emergency department or urgent care center if not done safely. Young children should not handle sharp tools but can draw or paint on a pumpkin and watch an adult do the carving. Experts recommend using actual pumpkin carving tools for carving instead of kitchen knives, because of the greater risk of injury.6
9. Stay-at-home ideas. The lowest0risk activities include staying at home with family or so-called pod members. For families who have a loved one in poor health or who are immunocompromised, being extra cautious may be best. Instead of trick or treating, consider carving or painting pumpkins, doing a scavenger hunt, dressing up and watching movies, or playing games.
10. COVID-19 precautions. Unfortunately, COVID-19 is still with us. That means that even though it is a time of celebration and friendship, we should still get vaccinated, practice social distancing, wash hands frequently, and wear a mask. If trick or treating, consider doing that with a pod or smaller group. It is still advisable to avoid large crowds and groups of people with unknown vaccination health or vaccination status. Asymptomatic individuals can still spread COVID-19, so it is especially important to continue practicing precautions, even for those who are vaccinated.
References
1. Holland S, Mason J. (2021) U.S. vaccine mandates are working, Biden says, but 66 million still don't have shot. Reuters. October 14, 2021. Accessed October 19, 2021. https://www.reuters.com/world/us/biden-tout-jump-us-vaccination-rates-after-mandates-white-house-2021-10-14/
2. Don't be spooked by injuries this Halloween; follow CPSC's tips to protect children from harm. Consumer Product Safety Commission. October24, 2019. Accessed October 21, 2021. https://www.cpsc.gov/Newsroom/News-Releases/2020/Dont-Be-Spooked-by-Injuries-This-Halloween-Follow-CPSCs-Tips-to-Protect-Children-from-Harm
3. Staples JA, Yip C, Redelmeier DA. Pedestrian fatalities associated with Halloween in the United States. JAMA Pediatrics. 2019;173(1);101-103. doi:10.1001/jamapediatrics.2018.4052
4. Choking hazards. CDC. Updated September 2, 2021. Accessed October 19, 2021. https://www.cdc.gov/nutrition/infantandtoddlernutrition/foods-and-drinks/choking-hazards.html
5. Teal Project. Food Allergy Research & Association. Accessed October 21, 2021. https://www.foodallergy.org/our-initiatives/awareness-campaigns/living-teal/teal-pumpkin-project
6. Marcus AM, Green JK, Werner FW. The safety of pumpkin carving tools. Prev Med. 2004;38(6);799-803. doi:10.1016/j.ypmed.2004.01.008
---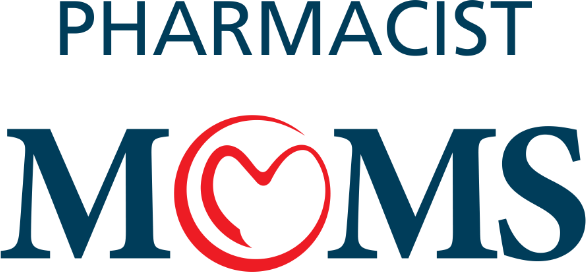 © 2021 MJH Life Sciences™ and Pharmacy Times®. All rights reserved.
Privacy Policy