An Interview with medical affairs and medical science liaison leader Dr. Monica Gautam
To me, being a woman in pharmacy is more than just being able to balance career and family. It is about having the confidence in my clinical skills to be willing to learn and develop related business skills.
What is your current role?
After a long, successful career as a leader in the biopharmaceutical industry at Amgen Canada, I became an entrepreneur. Currently, I am the president and owner of COMPASS Medical Affairs Consulting Inc and Co-founder of Medical Affairs Canada. I also teach at the Faculty of Pharmacy at the University of Toronto.
Where did you go to school and what was your background/training?
I completed my BSc in Pharmacy from Dalhousie University in Halifax then worked as a community pharmacist for a few years. I then went on to complete my PharmD at the University of Toronto at a time when there were less than 20 PharmD graduates in Canada. Afterward, I worked at the Hospital for Sick Children and set up the pharmacy services for dialysis and Nephrology.
What are some of the important skills that someone in your role must possess?
Above any specific skill, I believe being honest, transparent and authentic is important to establish credible, trusting relationships. In my opinion, being kind and willing to assist others are investments that will always be beneficial.
Creative problem solving has been a skill that I have developed over the years and continue to utilize daily. It has helped me immensely in strategic functional and brand planning, team leadership and as an entrepreneur focused on uncovering and addressing biopharmaceutical companies' complex problems.
Communication (verbal, written and active listening) has been critical in every role I have had over my 25-year career. It is an essential skill to establish meaningful, professional relationships, to effectively navigate difficult conversations and to positively influence others. As an Adjunct Lecturer at the University of Toronto and instructor at Medical Affairs Canada, being able to be an engaging presenter and to effectively tell memorable stories, help learners understand new concepts and master content.
Flexibility and resilience have been important skills, especially during ambiguous times as a business owner and innovator. Being able to quickly adapt to new situations and bounce back from setbacks and disappointments are essential to move my ideas forward and have the courage to take risks.
What are some of the biggest initiative(s) that you are working on?
Over the past 3 years through COMASS Medical Affairs, I have been involved in several national Medical Science Liaison (MSL) Benchmarking initiatives to characterize operational norms, trends and challenges within Canadian biopharmaceutical companies.
Recently, Medical Affairs Canada partnered with the ACMA to bring BCMAS certification to Canadian experts. Additionally, I am continuing to develop engaging and practical training to develop industry knowledge and critical skills for Medical Affairs professionals. We recently launched the Accelerated Training Program as well as a contract Medical Affairs service. Forging new ground at a national level can be daunting at times, but more importantly, it is exciting and truly addresses a need in the marketplace.
What are the 3 predictions you have for the pharmaceutical industry in the next 10 years?
Medications will become increasingly complex and personalized
Machine learning to identify new medications or therapeutic options
Big data will be essential to enable outcome-based patient care
What has been one of the bigger setbacks in your career, and what lessons did you learn from that?
Several years ago, I was asked to take on a field-based management role and I really didn't understand the need for me to make a lateral career move as I felt I was ready for the more senior opportunity. I saw this as a setback and reluctantly accepted the opportunity.
What I did not realize at the time, was that senior leaders had a career plan for me that was beyond my own expectations. This was a very important lesson and one that stays with me today. I was stuck on achieving my own plan at my pace and failed to slow down and be open to different opportunities. I learned that no experience is a bad experience and that lateral moves within a business are an essential way to increase your professional value.
Tell us about some of the biggest successes in your career and why are you most proud of them?
I am most proud of my decisions to move from hospital clinical practice to the biopharmaceutical industry as well as the decision to start my own companies. These stand out to me because I had the courage to take a risk while I was happy with my role in order to explore a completely new career path. I did this without the fear of failure.
As I reflect on my career, I am also proud of being able to grow a high functioning and well-respected Medical Affairs team from 4 to almost 40 professionals. Above all else, I am honored to have mentored many individuals and helped to launch and develop the careers of so many wonderful and talented people.
What is some advice that you would tell your younger self or other pharmacists starting their careers?
Pharmacy is such a wonderful profession and offers such diverse career opportunities. However, when I was a new graduate, the career path I expected to follow was not the same as the one I achieved, mainly because I was unaware of all the possibilities. I now have the great fortune to regularly interact with pharmacy students, residents and recent graduates. I urge them to seek mentorship, explore their options, be willing to try new things and take calculated risks. Finally, I strongly encourage them to explore and understand their differentiating interests, talents, and strengths and to create and practice their personal value story. You have to be your own advocate!
What does being a woman in pharmacy mean to you?
To me, being a woman in pharmacy is more than just being able to balance career and family. It is about having the confidence in my clinical skills to be willing to learn and develop related business skills. The combination of clinical and business is powerful and can lead to many challenging and highly fulfilling pharmacy career options. Sharing my career stories and learnings may inspire other women in this profession and to me that is a success.
What is your favorite quote?
"People will forget what you said, people will forget what you did, but people will never forget how you made them feel." – Maya Angelou
How has becoming a BCMAS impacted your career?
I just recently earned BCMAS and I am so excited to be a part of setting a high standard of excellence for Medical Affairs professionals. I believe the full impact of BCMAS and the goals of Medical Affairs Canada have not yet been realized which is exciting for the future!
---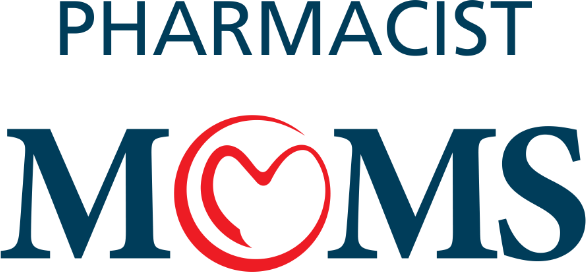 © 2021 MJH Life Sciences™ and Pharmacy Times®. All rights reserved.
Privacy Policy