Meet Aimee O'Reilly: Pharmacy grad to pharmacy owner in five years flat
In anticipation of Women Pharmacist Day on October 12, we're excited to highlight female pharmacists who have realized their dream of pharmacy ownership. In our first profile, meet Aimee O'Reilly, owner of O'Reilly Family Pharmacy in Worthington, Ohio!
In anticipation of Women Pharmacist Day on October 12, we're excited to highlight female pharmacists who have realized their dream of pharmacy ownership. In our first profile, meet Aimee O'Reilly, owner of O'Reilly Family Pharmacy in Worthington, Ohio!
As a high school over-achiever from Poland, Ohio who loved chemistry, I had a feeling early on that pharmacy was a good career fit for me. It's service-based, it's about caring for people, and I've always liked the idea of using my vast science background to do some good in the community.
During college, my family moved to California, and I lived there during the summer. When I started knocking on retail pharmacy doors to find a summer internship, the chain pharmacies all told me they'd get back to me in a few weeks. One local independent pharmacy, River Oak Pharmacy, offered me a job on the spot. They gave me learning opportunities I wouldn't have otherwise had in a larger chain setting and really piqued my initial interest in pharmacy ownership.
After earning my Doctor of Pharmacy from Ohio Northern University (ONU), I served as Director of Clinical Entrepreneurship for the Ohio Pharmacists Association, where I developed a manual and designed continuing education courses to help pharmacists learn the basics required to open a successful community pharmacy. I also worked for Harry's Pharmacy and Hock's Pharmacy (both in Ohio), where I continued to learn about pharmacy ownership, and gauge whether it was the right career fit for me.
I became an independent pharmacy owner at the age of 27, just five years after graduating from ONU. I purchased an existing pharmacy in 2017 near the quaint, historic downtown area of Worthington, Ohio, and changed its name to O'Reilly Family Pharmacy.
At O'Reilly Family Pharmacy, we see ourselves as true partners in our patients' health. That means, when a patient comes in our door, we do more than fill their prescriptions. We make sure they understand all of their medications. We prepackage their medications so they know what they're supposed to be taking and when. We ask about potential side effects, so we can talk with their doctors to make medication changes when needed. If they have problems paying for their meds, we help find a better fit. We also offer specialized services, like immunizations, medication packaging and durable medical equipment for individual patients and assisted living facilities. Most recently, we began offering COVID-19 immunizations and point-of-care testing – so we can do our part to minimize the impact the pandemic is having on our community.
In honor of Women Pharmacist Day, I'm proud to support Cardinal Health in celebrating the role fellow female pharmacists are playing in delivering quality care to patients. If you're intrigued by the idea of practicing at the top of your license through pharmacy ownership, here are three lessons I've learned on my career journey:
Network and get to know pharmacy owners and make your intentions clear. In addition to working at three independent pharmacies, I interviewed many pharmacy owners to get their perspectives on the career's benefits and pitfalls. I made business cards, listing "future independent pharmacy owner" as my job title and encouraged owners to give me a call if they wanted to make sure their pharmacy remained independent once they were ready to sell. The owner of The Medicine Shoppe® Pharmacy called the number on that business card several weeks after we met – which is proof positive of the value of networking and letting others know what your career aspirations are.
Know that you probably won't "check all the boxes." Pharmacy ownership is just one of those careers where you're not going to check all the boxes and feel completely certain that you have all the experience necessary. When there's an area – like marketing or finance – where you don't feel you have the experience you need, tap a trusted advisor for support. Just don't let gaps in knowledge stop you from pursuing a career you may love.
Create a trusted board of advisors and mentors. The advice and support I receive from my board of advisors, including my husband, Brendan, has been invaluable in giving me the confidence I needed to purchase and run a pharmacy. No business owner, in any industry, "goes it alone," we all benefit from guidance and support. The trick is to surround yourself with trusted advisors who can fill in your gaps in confidence or expertise, so they can help fuel your path forward.
For more information on pharmacy ownership, please visit https://www.cardinalhealth.com/en/services/retail-pharmacy/pharmacy-ownership.html and join our Women in Pharmacy Facebook group at https://www.facebook.com/groups/womeninpharmacy.
---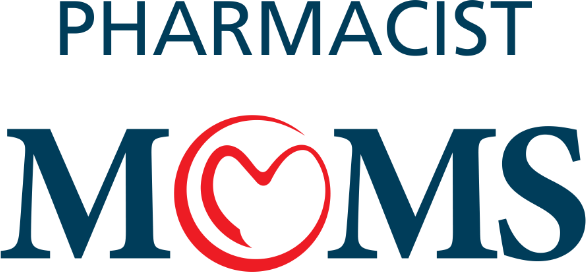 © 2021 MJH Life Sciences™ and Pharmacy Times®. All rights reserved.
Privacy Policy