Pharmacist Moms interviews Medication Safety Expert Nancy Globus, PharmD
We are always interested in hearing more about women making a difference in the pharmaceutical industry. Pharmacist Moms had the pleasure of interviewing ACMA's Vice President, Regulatory Affairs, Nancy Globus, PharmD.
We are always interested in hearing more about women making a difference in the pharmaceutical industry. Pharmacist Moms had the pleasure of interviewing ACMA's Vice President, Regulatory Affairs, Nancy Globus, PharmD.
Where did you go to school and what was your background/training?
I have been in the pharmacy business my entire life! My father opened his independent community pharmacy the year before I was born. I grew up there, first dusting shelves and fixing greeting cards, deciding when I was 14 years old that pharmacy school was the career route for me. I went to Rutgers College of Pharmacy for undergrad and got my PharmD at Philadelphia College of Pharmacy and Science (now University of the Sciences). I also did a PGY1 residency in hospital pharmacy practice. I am a big proponent of residencies and fellowships.
How did you get into medication safety?
It was accidental, really. I answered an ad looking for an "experienced hospital pharmacist with good writing skills." Once I learned the basics of the system-based causes of medication errors and how everything from a drug name or product label to how medication orders are communicated can be designed with error prevention in mind, I was hooked! It was a way to bridge the industry and patient care while using my clinical skills.
What are some of the important skills that someone in your role must possess?
One of the most important traits one can possess is the never-ending desire to learn. There are always new therapeutic areas to delve into and evolving trends of how the industry is regulated and how it interacts with healthcare practitioners. Just because it wasn't taught in pharmacy school, doesn't mean it isn't important or that a pharmacist can't have an impact in a particular area. You just have to have the drive to learn. And you have to care about people—even though I have been out of clinical practice for many years, good patient care is still the motivation for why I do what I do.
What are some of the biggest initiative(s) that you are working on?
I am working to raise awareness in the industry about medication error prevention. Everyone plays a role in medication safety: Regulatory agencies like FDA, healthcare practitioners, pharmaceutical manufacturers and patients. My focus is on helping the manufacturers identify risks and build error prevention into the naming, labeling, and design of a product.
If you had one wish for the pharmaceutical industry, what would it be?
Other than a safe, effective, and easily manufactured vaccine for COVID—I would love to see a Medication Safety Officer at every pharma company. Someone, ideally a pharmacist, who understands how medication errors happen, who could work with cross-functional development teams to assess risks and implement error-prevention strategies for when the product hits the market. Someone who can look at the whole chessboard and balance safety, approval, and commercial goals.
What has been one of the bigger setbacks in your career, and what lessons did you learn from that?
A job that I had in medical communications and medical writing didn't work out. It was what I thought was a stepwise move toward working with the industry. My confidence was shaken. Not feeling sure about what the "next right move" was, I returned to clinical practice, taking a position as a staff pharmacist. Many people around me thought it was a strange career choice; however, other than my residency, that hospital position was the best hands-on clinical experience I could have asked for. The things I learned in those several years serve me well to this day. The lesson is, be flexible! Even if a career move that looks like it doesn't fit with your plan, there will still be something to learn from it.
Tell us about some of the biggest successes in your career and why are you most proud of them?
My biggest success in my career has been my ability to forge and maintain relationships. When I was a hospital pharmacist, I made a concerted effort to meet and interact with the nurses caring for the patients. Not only did it make for a more fun workday, but we were also able to act as a united team with the patient's best interest at heart. Then, when I started working with industry clients, I engaged with them and made their problems my problems. Even if I could play a tiny part in their achievement of a goal—and seeing a product come to market—it's very fulfilling!
What is some advice that you would tell your younger self or other pharmacists starting their career?
Something that resonates with me, especially with my work in medication safety is, if you make a mistake, own it. People will respect you much more for admitting that you did something incorrectly and making an effort to fix it rather than trying to hide it.
What does being a woman in pharmacy mean to you?
Caring. Not that men don't make good pharmacists—my pharmacist role model was my dad! But as a woman, and especially as a mom, I think that ability to really care about your patients and how your practice affects other people is at the core of our profession. And if you don't care, then you need to find something else to do.
What is your favorite quote?
From Cher's speech when she won the Best Actress Academy Award, "…And I don't think that this means that I am somebody, but I guess I'm on my way."
---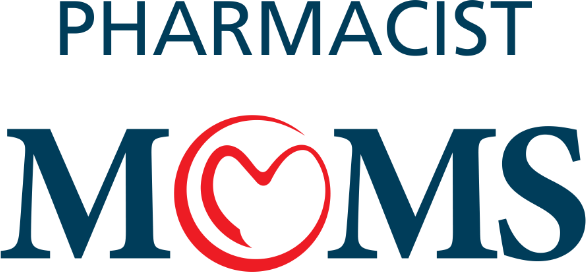 © 2021 MJH Life Sciences™ and Pharmacy Times®. All rights reserved.
Privacy Policy