The Importance of a Pharmacist's Resume
What isn't so commonly covered is what makes a great pharmacist resume? There are three major components that make a pharmacist's resume great: content, organization, and format. I will discuss each of them.
We have all heard the stories of the current oversaturation of pharmacists. This is due to multiple reasons including; the opening of more pharmacy schools each year, increasing pharmacy class sizes, and chain pharmacies cutting hours due to poor reimbursement rates. One thing is for sure- its a tough market if you are on a job hunt. Long gone are the days of being hired from a phone interview alone or the large sign-on bonuses. It's simply a supply and demand issue, and pharmacists are no longer in the driver's seat.
In my opinion, there are two ways to get a job: 1) know someone or 2) have an incredible resume. The best way to get a job is to know someone through networking where you can get an internal referral. You still need a resume or a CV, but your referral from a trusted employee is going to mean more than your resume, and your resume becomes a formality. Now if you don't know someone, you better have an amazing resume so you can get that interview. If you don't have either, your chances are pretty slim.
So, what makes a great resume? Glad you asked. There are lots of opinions and 'experts' on this subject. What isn't so commonly covered is what makes a great pharmacist resume? There are three major components that make a pharmacist's resume great: content, organization, and format. I will discuss each of them.
Let's start with content. Pharmacists have many achievements and accomplishments. What I typically see in a resume is responsibilities. "Responsible for…" is a very passive phrase and doesn't show what you have achieved while being responsible. For instance, you are 'responsible for' maintaining inventory as a pharmacy manager. I bet you are constantly monitoring your inventory and trying to reduce your carrying costs. By writing "Reduced pharmacy inventory from a 5 week supply to a 2 week supply," it paints a much larger picture of what you actually did. It also leads to some great conversations during an interview. Remember that you not only want to leave a lasting
impression on the hiring manager, but you also want to make them realize that you can solve their problems. Show the problems you have solved at your positions, and they will believe that you can do that for them in the future. You are creating value for yourself as an employee. You are saying, "Hire me! I can reduce your inventory and improve your bottom line." You can do this for every point on your resume. Use numbers and metrics where you can, and don't be vague.
Work backwards. When you find a position that you want to apply for. Read the job posting and description carefully. Read between the lines. What is important to the company? Can you figure out what the main purpose of the position is? Now, is your resume aligned to match up with that position? I frequently see pharmacists leaving off mundane day to day duties such as dispensing, counseling, collaborating with prescribers, and supervising technicians. Just because it's obvious doesn't mean you need to leave that off your resume. You want to make it through the ATS (Applicant Tracking System) to get you to the interview. When companies use ATS, the software program helps organize, weed out, and suggest potential candidates for an interview. If your resume lacks the key words needed for the position, you will fall well below the threshold to even be considered a good candidate.
Organization is also very important in a resume. We see so many pharmacists who put sections of their resume in wrong places on the document. Even if you make it through the ATS, a real person doesn't actually spend much time scanning each resume for candidacy, so information placement is key. Real estate is all about location, location, location and your resume real estate is no different. You only have a few seconds to get someone's attention, the most important information should be top, front, and center. The following sections, in this order, should follow: a brief professional summary with strengths and passions, skills with possible keywords for ATS, jobs in reverse chronological order, education, professional trainings and licenses/certifications, and finally professional affiliations and/or community involvement. By following this order, hiring managers will see exactly the information they need to know in a well-organized manner while understanding your professional experience and your life outside of pharmacy. It is valuable to show that you have a life outside pharmacy and are invested in your community.
My favorite part about writing a resume is the formatting. Each and every one I create is different with similarities between them. It should be the most formal document you create. After all, it is a doctoral profession, so leave all the graphics out of your resume. It is certainly personal preference, but here are some of my favorite formatting suggestions:
1. Pick a font and size and be consistent. Use a font most similar to Times New Roman.
2. Bold your position title, not the company name. You are the highlight, not the company you work for.
3. Use a simple footer with your name, title, and page number.
4. Place a page break in a reasonable spot. Do not break in the middle of a job description.
5. Use margins to adjust how everything fits on a page.
6. Always save your resume as Your Name Resume Year (example: John Smith Resume 2018) and always send to an employer as an attachment in the application program or in an email as a PDF to preserve formatting.
I don't know anyone besides myself who likes to make a resume. It is time consuming, daunting, and confusing. There are few good resources for pharmacists specifically and a ton of terrible resources and advice available on the internet. So when do you do it yourself versus hiring a professional? That's a great question. I would say that if the above information I have given you is making you anxious, it's time to hire someone. I would also say that if you have been applying left and right and aren't getting any interviews or communication, it's time to hire someone. After all, it's a small price to pay to get you in the right position. If you can't hire someone to do the writing, make sure you have a peer review it critically to give you feedback.
The last bit of advice I have is that you should constantly update your resume. Make time to update it twice a year. Even if you are perfectly satisfied with your job and are not job hunting, it is so much easier to take 15 minutes twice a year to add in your projects, promotions, presentations, and achievements than it is to try to remember information from five years ago. Be ready to jump on an opportunity when it arises. In this market, they won't come up too often, so it is best to be prepared and ready to go.
Ashley Gulyas, PharmD
Founder & Senior Pharmacy Resume Editor
---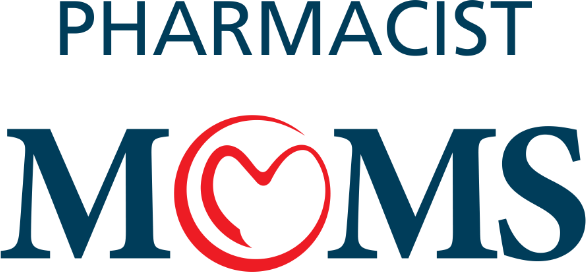 © 2021 MJH Life Sciences™ and Pharmacy Times®. All rights reserved.
Privacy Policy