Women Pharmacists Day: The Evolution of Women's Role in US Pharmacy Practice
Although October has long been celebrated as National Pharmacy Month, it is only in recent years that female pharmacists have been celebrated for their contributions to the profession and patient care.
As of 2020, approximately 62%-75% of pharmacists in the United States are female.1 That is a dramatic rise from the approximately 14% proportion that existed in the mid 1960s, and would have been an almost unimaginable amount just a century ago.3,4
Although October has long been celebrated as National Pharmacy Month, it is only in recent years that female pharmacists have been celebrated for their contributions to the profession and patient care. Starting in 2018, October 12 is now annual observed as National Women Pharmacist Day after its creation by Pharmacist Moms Group leader Suzanne Soliman, PharmD, BCMAS.
Pharmacy, as a profession, is one of the oldest in recorded history. Although females may not have always been allowed to pursue formal education and training, they have long participated in many aspects of what historically was a family-centered business.
It is considered one of the most egalitarian of all professions in the United States because of a comparatively low gender wage gap, an earnings base that is more linearly related to hours and more non-punitive flexibility in part-time and per diem employment in relation to other professions.4
Although not as routine in modern times by all, the ability to balance work and family responsibilities has long roots of acknowledgement. In fact, the date of National Women Pharmacists Day was chosen because Elizabeth Gooking Greenleaf, the recognized first female pharmacist in the United States, had 12 children.2
Unfortunately, most of the pioneering female pharmacists up through the early twentieth century may be considered "hidden women" in that although they were successful in pharmacy practice—with many owning or operating pharmacies and participating in pharmacy advocacy and organizations—the lack of publicity regarding their activities is lost in historical record.6
Although many colonial women practiced what was called family "physic," or the preparation and use of herbals and natural medicines, there is little record of practicing female pharmacists prior to 1776.7 Greenleaf is one of the only women of colonial times for whom a written record of her practice exists.2,5
Still, despite being on a list of apothecaries in colonial New England and being known for helping to run a Boston apothecary shop with her husband, there is nothing to indicate that Greenleaf ever received the same education and training as her contemporaries.
Whereas pharmacy students today are majority female, Greenleaf's lack of formal training is unsurprising for her time. Until the latter part of the 19th century, pharmacy education was administered under the apprentice system. Between the colonial period and 1804, only 4 women are known to have received the training necessary to practice pharmacy commercially.7
The most prominent of these was Elizabeth Marshall, the granddaughter of the famed Christopher Marshall, who owned Marshall Apothecary in Philadelphia and was renowned as a pioneer in pharmacy education. Once prominent, Marshall Apothecary declined into financial difficulty before Elizabeth took over and restored the business.5
It was not until 1863 that Mary Jacobi became the first female to receive a pharmacy degree from the New York College of Pharmacy.5 The transition to college- or university-based education helped facilitate female education as most programs were at institutions that could facilitate the coeducation of women.7
This may not have been as much of a progressive stance as one of financial need and opportunity, because schools depended on student fees to function and there was not fee discrepancies among the genders. As many as 1500 women are estimated to have attended a US pharmacy school between the time Jacobi graduated and the year 1900.7
By the end of World War II, the number of women enrolled annually had increased to more than 2300.7 Although most faculty members remained male, there were a few notable female pioneers who left legacies still impacting pharmacy education today.
The first documented female faculty member was Josephine R. Barbat, who taught at the California College of Pharmacy starting in the 1889.8 Unfortunately, very little is known of Barbat's influence.
One of the most notable of her time, Zada Mary Cooper served on the faculty at the University of Iowa from 1887 until 1942.5,7,8 and was known for her dedication to pharmacy advocacy and service. She founded several major pharmacy groups and organizations, including Rho Chi, Kappa Epsilon, and the Women's Section of the American Pharmaceutical Association.5
In fact, the advocacy of women such as Cooper resulted in female membership and leadership in professional pharmacy organizations decades earlier than occurred in medicine.7 Despite the inroads made by women in the profession, they did not have an easy pursuit.
In 1901, a pharmacy journal published an article stating that they "did not believe that pharmacy is a profession that women will universally aspire to nor wone that they are universally fitted to fill properly."7,8 The author's opinion, thankfully, was not shared by many pharmacy deans at the time, many of whom are known to have gone on the record with their positive opinion of women in the profession.
Eleven years after the article's appearance, Cooper wrote her own article in the same journal, countering that "if there is a place for women's peculiar talents in other lines of human endeavor, why is there not work in pharmacy to which she is especially suited."7
The tenacity of Cooper and her contemporaries ensured women not only continued to be educated as pharmacists, but were increasingly integrated into the profession. Without them, the abundant growth, prominence, influence, and contributions of women to the profession would never have occurred. Unfortunately, most of what is recorded of women pharmacists is limited to features such as school attendance, state of license and/or practice, and service to a pharmacy organization.
However, there are a few pioneers whose actions and impacts are better documented than others. In 1893, the Woman's Pharmaceutical Association of Illinois was formed to accommodate women who would be attending the Colombian Exposition of 1893 held in Chicago.8
The group, led by Jean Gordon and May Reynolds, ran a model pharmacy that provided medications to visitors at the World's Fair and won a coveted award by fair leaders. The group disbanded shortly afterwards, but their temporary existence lasted long enough to show not just Americans, but visitors from around the world, exactly how competent a female pharmacist can be.
Although it is not known exactly if Anna Louise James was the first African American female pharmacist in the United States, she was one of the first to graduate from pharmacy school and become licensed in Connecticut.9 When her brother-in-law left to serve in World War I in 1917, Anna took over operations and ran the pharmacy for next 50 years.
She is well remembered by those in her community for her dedication and care. She also served as a muse for Anna's niece Ann Petry, a fellow pharmacist and one of the first best-selling African American female authors who immortalized the pharmacy in her writings. Almost 7 decades after Anna's entry into pharmacy, Mary Munson Runge was elected the first African American president of the American Pharmacists Association (APhA).5
Hospital pharmacy grew under the influence of several women, including 2 nuns. Sister Mary John Geiermann was a charter member of the American Society of Hospital Pharmacists (ASHP) and served as treasurer from 1943-1946.5 Three decades later, Sister Mary Gonzales Duffy became the organization's first female president.5
Gloria Niemeyer Franck, who also served as the first female ASHP secretary, was the first woman to receive the Remington Honor Medal in 1987 and was the first female to have a major award from a national pharmacy organization in the United States named for her (The APhA Gloria Niemeyer Francke Mentor Leadership Award)
The practice of pharmacy that modern women in pharmacy know is almost unrecognizable from that of our forebearers. Women are not only members of the profession, but are leaders, innovators, and mentors.
It would not be too presumptuous to assume that those early pioneers would be proud of the role women in pharmacy have played in the past century and the substantial contributions that female pharmacists make every day.
One thing we do have in common with many of the early female pharmacists is that most of us will not be recorded in the history books. However, our dedication to our profession and to patient care will ensure that each of us leaves behind a legacy that will not be forgotten as long as we pass down that standard to future generations of women in pharmacy.
References
U.S. Bureau of Labor Statistics. Labor Force Statiscs from the Current Population Survey. Available: https://www.bls.gov/cps/cpsaat11.htm (accessed September 28, 2021)
Women Pharmacist Day. Available: https://womenpharmacistday.com/ (Accessed September 28, 2021)
Fitzgerald J. Pharmacy and the evolution of a family-friendly occupation. The Digest. National Bureau of Economic Research.2003;2. Available: https://www.nber.org/digest/feb13/pharmacy-and-evolution-family-friendly-occupation (Accessed September 28, 2021)
Goldin C, Katz LF. The most egalitarian of all professions: pharmacy and the evolution of a family-friendly occupation. National Bureau of Economic Research Working Paper 18410.2012:doi:10.3386/w18410
American Pharmacist Association Foundation. Women in Pharmacy. Available: https://www.aphafoundation.org/sites/default/files/ckeditor/files/WIP%20mural%20descriptions.pdf (Accessed September 27, 2021)
Henderson ML. Charting the history of women pharmacist. Pharmacy in History.2019;61:118-120
Gallagher TC. From family helpmeet to independent professional: women in American pharmacy, 1870-1940. Pharmacy in History.1989;31:60-77
Henderson ML, Worthen DB. (2002) American women pharmacists, contributions to the profession. Haworth Press. Binghamton, NY
Poirier S. Ann Petry; from pharmacist to novelist. Pharmacy in History.1986;28:26-33
---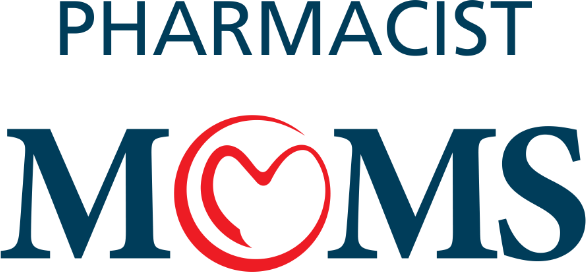 © 2021 MJH Life Sciences™ and Pharmacy Times®. All rights reserved.
Privacy Policy